09 Apr

Top 10 Workout Songs 2018

As we move full swing into our favorite month Spring, there's an opportunity for us to take a quick recap of what's going on in workout music right now. A ton of hot tracks have dropped over the past couple of months and we can't wait to share our top 10 workout songs of 2018 with you. While these may not be the biggest songs of 2018, they're guaranteed to get you pumped and moving!

Music production quality, beat selection, and artist collaboration has completely changed the music industry of the 21st century. Everyone has those songs that they can throw on and become completely lost in. Hopefully we're able to add to your list with some of the hits below.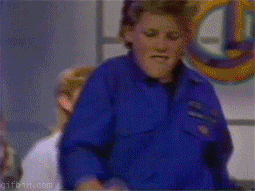 According to the service and its listening data, the streaming of workout playlists increases right after January 1st and reaches its peak around January 24th. Now we all know how crowded our favorite workout spots can become as the influx of New Years Resolutioners crowd the space. By the end of January however, workout playlist streams drop of dramatically, leveling off on Valentine's Day.
Workout playlist streaming then increases again, right around this time and continues into the beginning of the summer as ab season becomes more and more real. Club culture also begins to grow as a key influence in gym tracks – with pop and dance remixes from Drake, Cardi B, Kendrick Lamar, and Migos all making the cut this month.
In short, the top workout songs of the year foreshadows a year of hard hitting tracks, club beats, and introspective lyrics. Which of these trends will endure the test of time is anyone's guess. We'll be sure to check back in a couple months and update you. But, in the meantime, here's the full list—according to a data aggregate of users logged on and viewing workout playlists of the music streaming giant Spotify.
Top 10 Workout Jams
1.

"God's Plan", – Drake
2.

"Lemon", – N*E*R*D & Rihanna
3.

"Look Alive", – BlocBoy JB Featuring Drake
4.

"Rockstar", – Post Malone Featuring 21 Savage
5.

"Thunder", – Imagine Dragons
6.

"Bartier Cardi", – Cardi B Featuring 21 Savage
7.

"Havana", – Camila Cabello Featuring Young Thug
8.

"Ric Flair Drip", – Offset & Metro Boomin
9.

"Mine", – Bazzi
10.

"Nice For What", – Drake
Honorable Mentions
"Meant To Be", – Bebe Rexha & Florida Georgia Line

"Walk It Talk It", – Migos Featuring Drake

"King's Dead", – Jay Rock, Kendrick Lamar, Future & James Blake

Did your favorite songs make the list?
Hit us on Twitter or Instagram and let us know what you think the Top 10 Workout Songs of 2018 should look like!